The monthly trend monitor provides a unique data-driven overview over the most important global consumer, industry, and society trends. How it works: We use the SONAR trend radar, which tracks the volume of written scientific and journalistic publications on a certain trend, to find out what the top five trends are in these three categories. Utilizing intelligent algorithms, SONAR analyzes a continuously growing database of more than 40 million publications from academic journals, expert blogs, mass media, and patent registers to gain unique insights on global trends.
SONAR can sort trends by Volume (number of articles relevant to a trend and relative to the SONAR index), Growth (YoY growth, volume of the last 12 months vs. previous 12 months) or Momentum (MoM growth, volume of the last month vs. volume of the previous month).
Each month, we present the top 5 consumer, industry, and society trends by Momentum.
Top 5 Consumer Trends in July 2023
Vegan and Vegetarian Food has surged to become the leading consumer trend in July, with a momentum that outpaces the second-ranked trend, Data Privacy, by over five times. Interestingly, Data Privacy, which dominated as the top trend in the previous month, has experienced a decline, losing seven momentum points compared to its performance last month.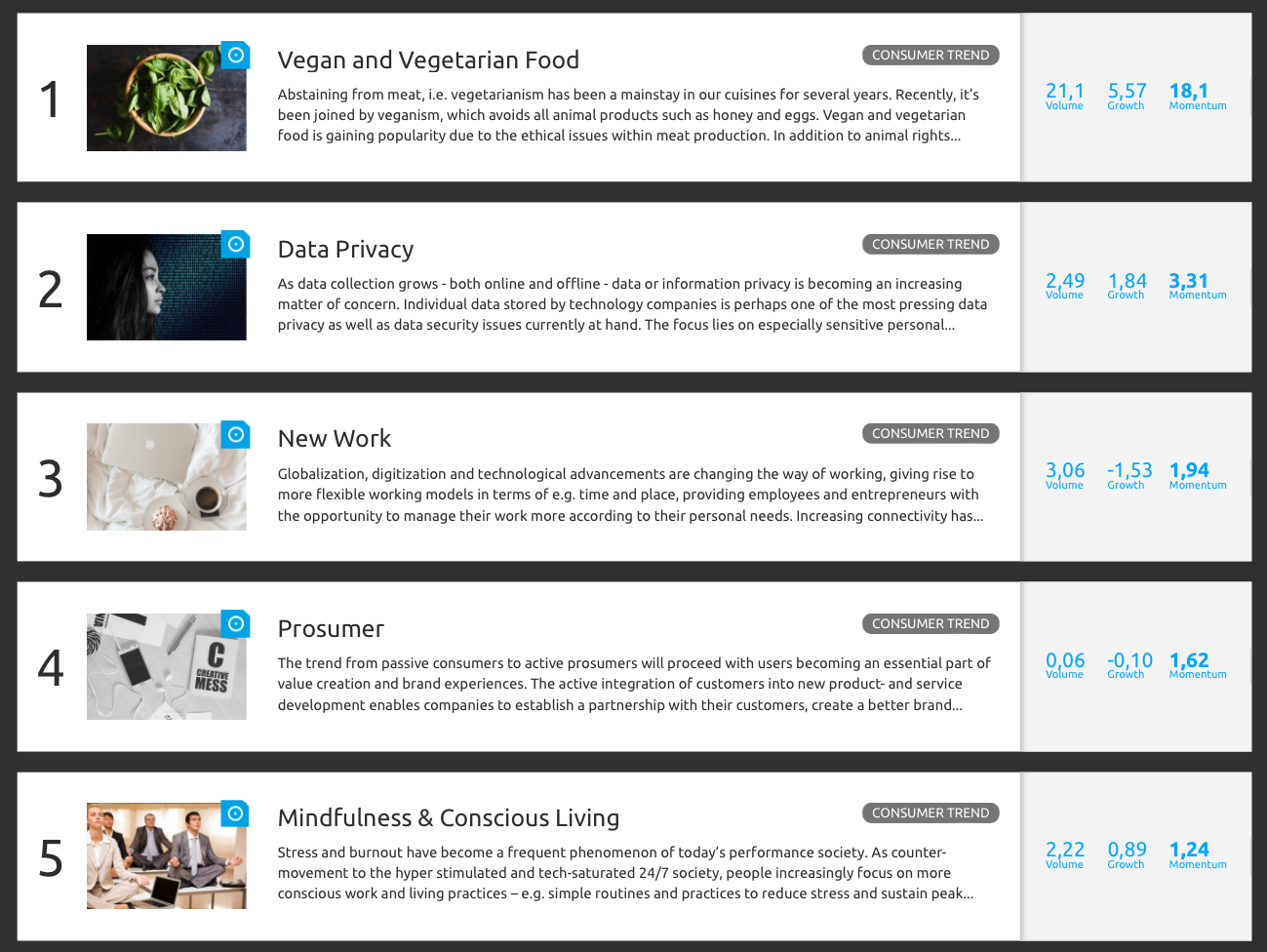 Top 5 Industry Trends in July 2023
Food Tech has emerged as the leading industry trend, trailed by Data Security and Renewable Energy. Notably, Data Security, which was ranked fifth in the previous month, has witnessed a significant momentum surge of six points, underscoring its growing relevance and importance in the industry. It is also closely related to the consumer trend Data Privacy, which also performed strongly in July.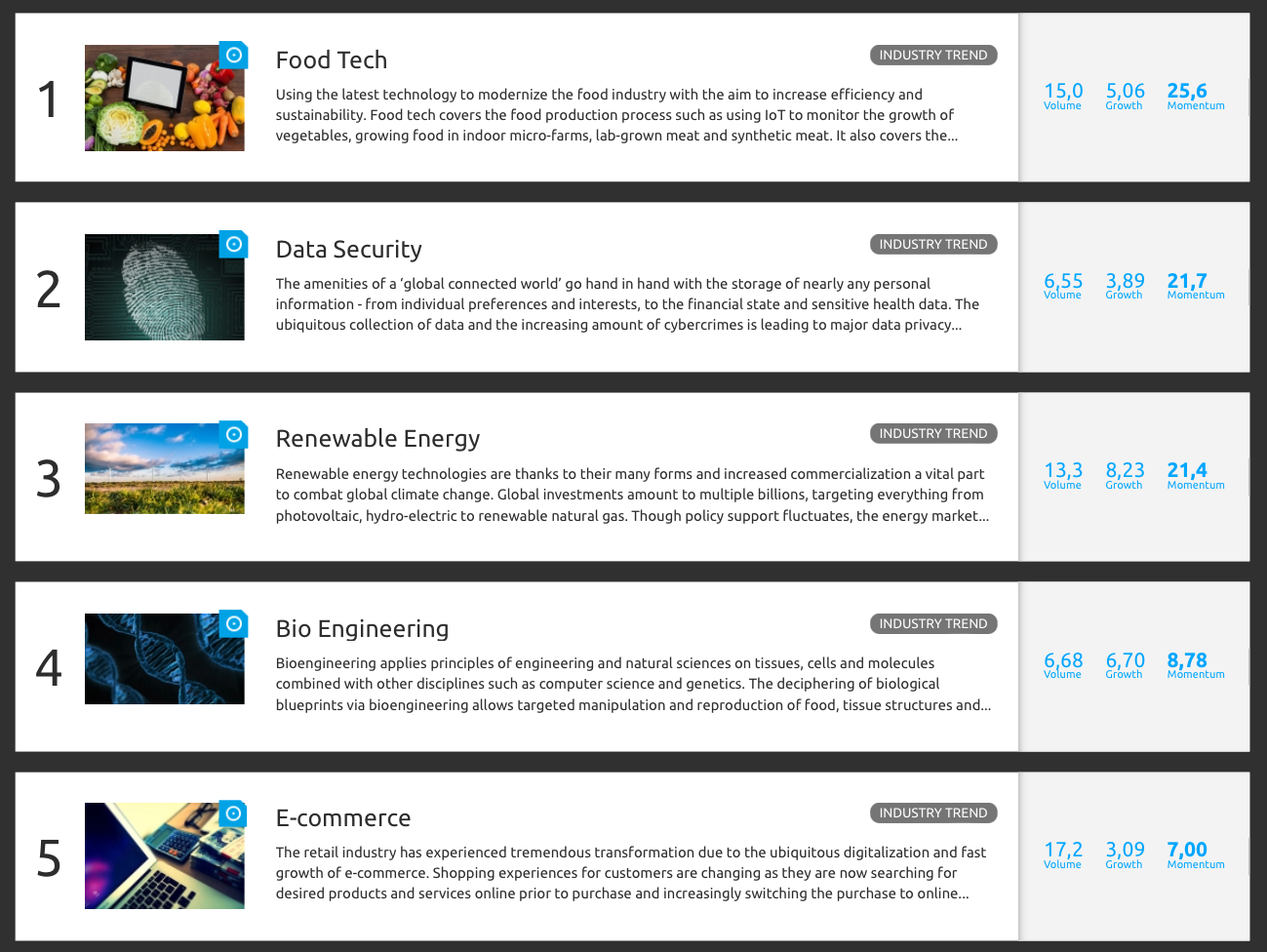 Top 5 Society Trends in July 2023
The enduring issue of Climate Change once again takes the top spot among societal trends in July, with Digitalization and Continuing Education following close behind. This month's list also features a complete turnover, with none of the trends from the previous month managing to hold their positions in July's ranking.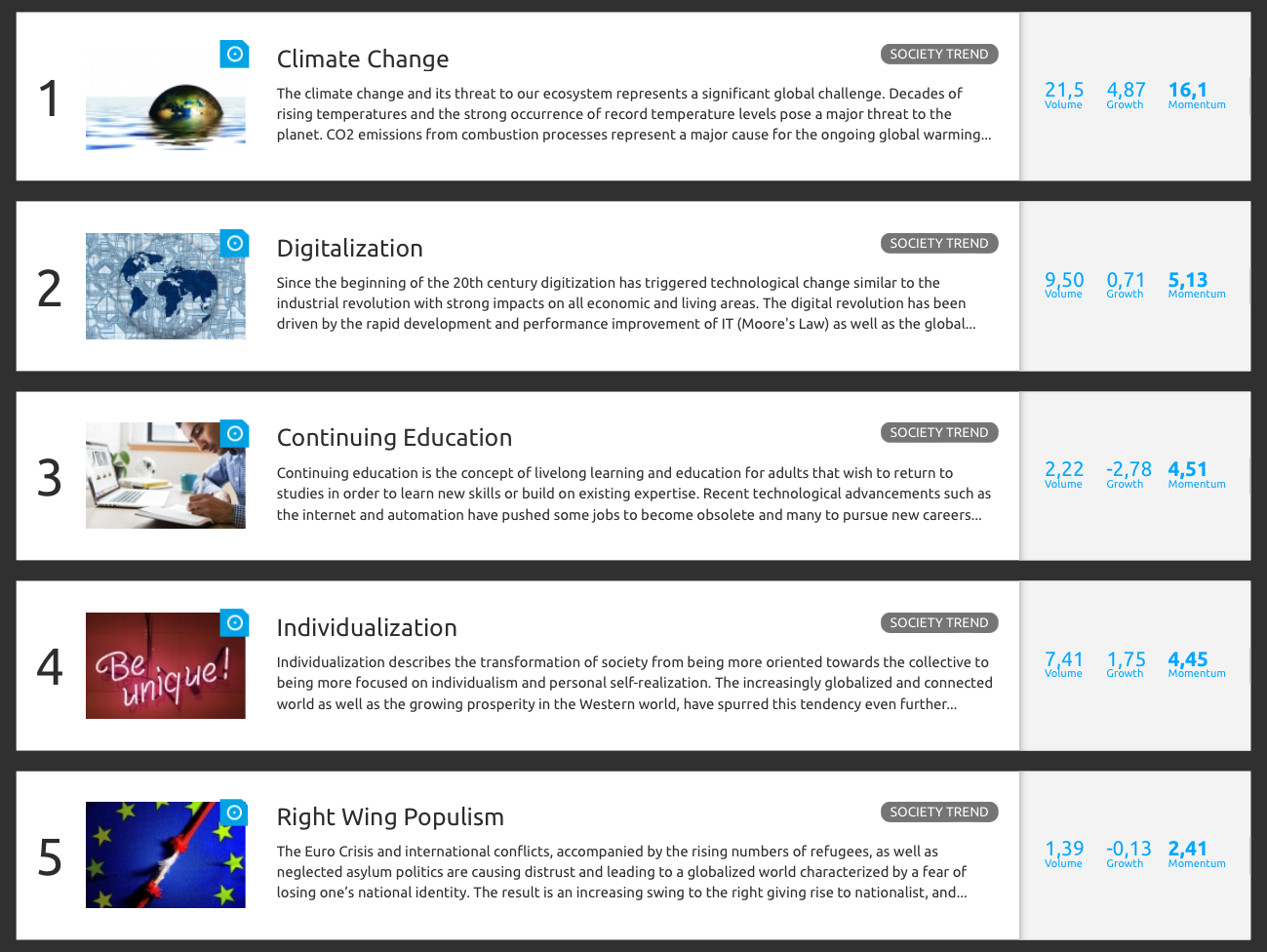 ALLE BEITRÄGE