Methods
Methods

We have the right methods to help our clients tackle the difficult marketing challenges they face. Our methods are tested in real-world scenarios and are always based on scientific knowledge, as well as our innovative way of thinking.
Data Creativity Score
Objectively evaluate, benchmark and track campaign effectiveness
Our Data Creativity Score (DCS) is the world's first automated and truly objective system for rating and tracking advertising campaigns. It uses AI-powered social listening and search listening to analyses online reactions to campaigns on social media and search platforms. Then it scores the campaign in various areas on a scale of 1 to 10. The Activation score reflects how successfully the campaign increases interest in the advertising object. The Concept score shows how well the campaign is received by the audience as a creative product. DCS makes it easier than ever for campaign managers to benchmark, track and optimise the long-term effectiveness of their campaigns.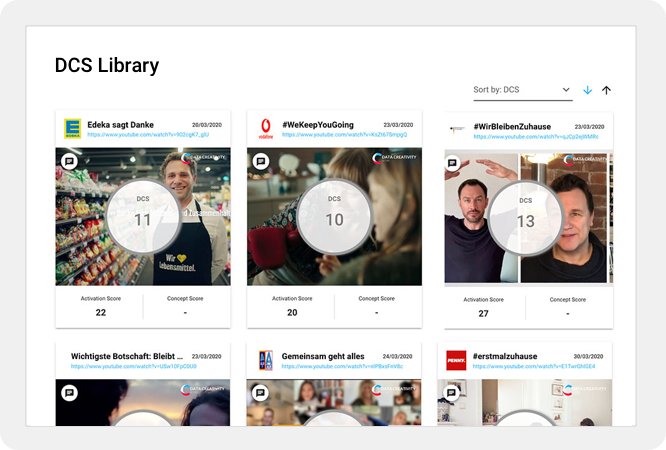 Commercial Effect Modelling
Identify sales drivers and continuously monitor the impact of all marketing touchpoints
Commercial Effect Modelling starts with the trusted, statistics-based Marketing Mix Modelling, but enriches it with all the benefits of digital data. This includes statistical regression analyses with real-time metrics to help you identify your business's real sales drivers. Yet unlike traditional Marketing Mix Modelling, our Commercial Effect Modelling shows you the real effect of all marketing touchpoints based on data that updates constantly. That way, you can maximise your impact with precise, data-driven insights in real time.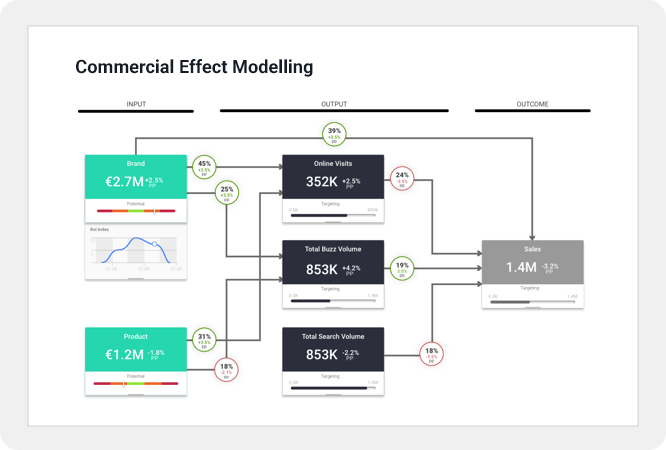 Live ROI
Cross-media ROI optimisation is easier than ever
TD Reply's Live ROI system is the first tool that lets you measure all channels and assets simultaneously through a unified media ROI index. Live ROI supports Facebook, Google DV360, Instream Online Video and other digital platforms, along with traditional channels such as TV, radio, print and out-of-home. It lets you check the ROI for these channels and assets in near-real time (every day). Now, you can immediately see what's working and what isn't, which means you can radically optimise your media spend and boost overall media efficiency.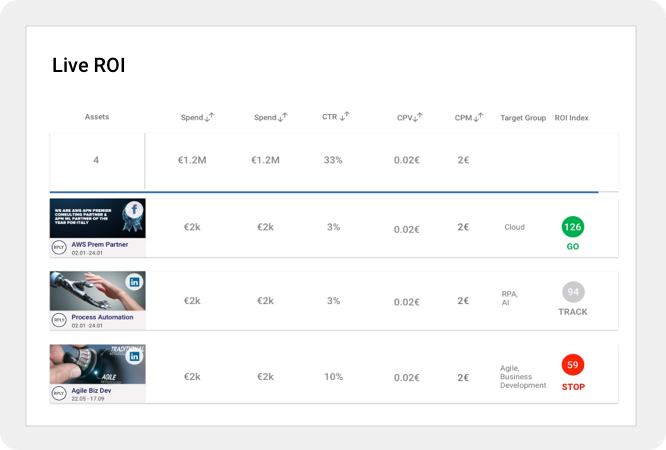 Geolytics
Maximise your success by choosing the right locations
Geolytics bridges the gap between mental (consumer) and physical (retail) availability. We combine external online data sources such as reviews and data on local surroundings and demographics with your company's own CRM and sales data. This enables us to evaluate the sales potential of specific locations using artificial intelligence, implement hyper-local category management (Perfect Store) or monitor advertising and publicity campaigns in specific locations. As a result, we help connect consumers, brands and retailers more effectively than ever.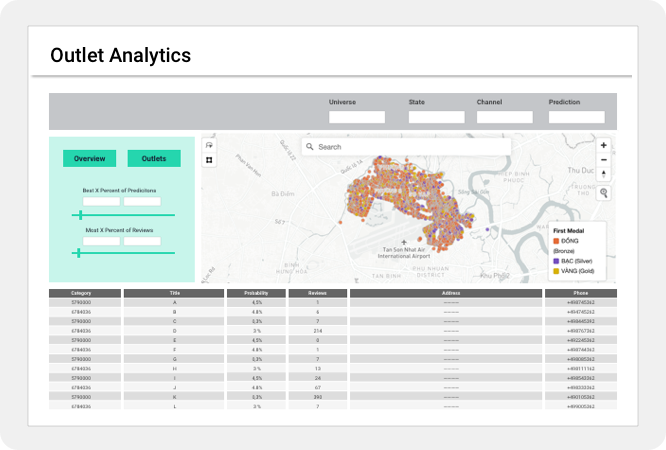 Digital Brand Equity
Know what makes your brand strong – and how to make it even stronger
Our innovative brand tracking approach lets you systematically measure your brand across all touchpoints. Digital Brand Equity combines the power of data with AI-supported social listening methods. As a result, you benefit from highly granular, high-frequency and always up-to-date brand measurements that would be impossible to achieve with traditional survey-based approaches. We enable you to continuously track your brand in near-real time. This leads to data-driven insights that enable your brand managers to spot the most important brand drivers, quantify how your brand influences your company's success, analyse campaign performance, measure the brand fit of potential new partners and initiatives, and much more.