The monthly trend monitor provides a unique data-driven overview over the most important global consumer, industry, and society trends. How it works: With our SONAR trend research platform, we are able to list the top trends within these three categories based on related mentions within publications. Utilizing intelligent algorithms, SONAR analyzes a continuously growing database of more than 40 million publications from academic journals, expert blogs, mass media, and patent registers to yield distinctive insights on global trends.
SONAR can sort trends by Volume (number of articles relevant to a trend and relative to the SONAR index), Growth (YOY growth, volume of the last 12 months vs. previous 12 months) or Momentum (MOM growth, volume of the last month vs. volume of the previous month).
Each month, this trend monitor presents the top 5 consumer, industry, and society trends sorted by volume and takes the last 12 months into account. The growth and momentum of the trends are also visible.
Top 5 Consumer Trends
Veganism, vegetarianism, and a healthy lifestyle are the top consumer trends of the month. Self-employment, however, is the only trend in the top 5 which shows a positive momentum.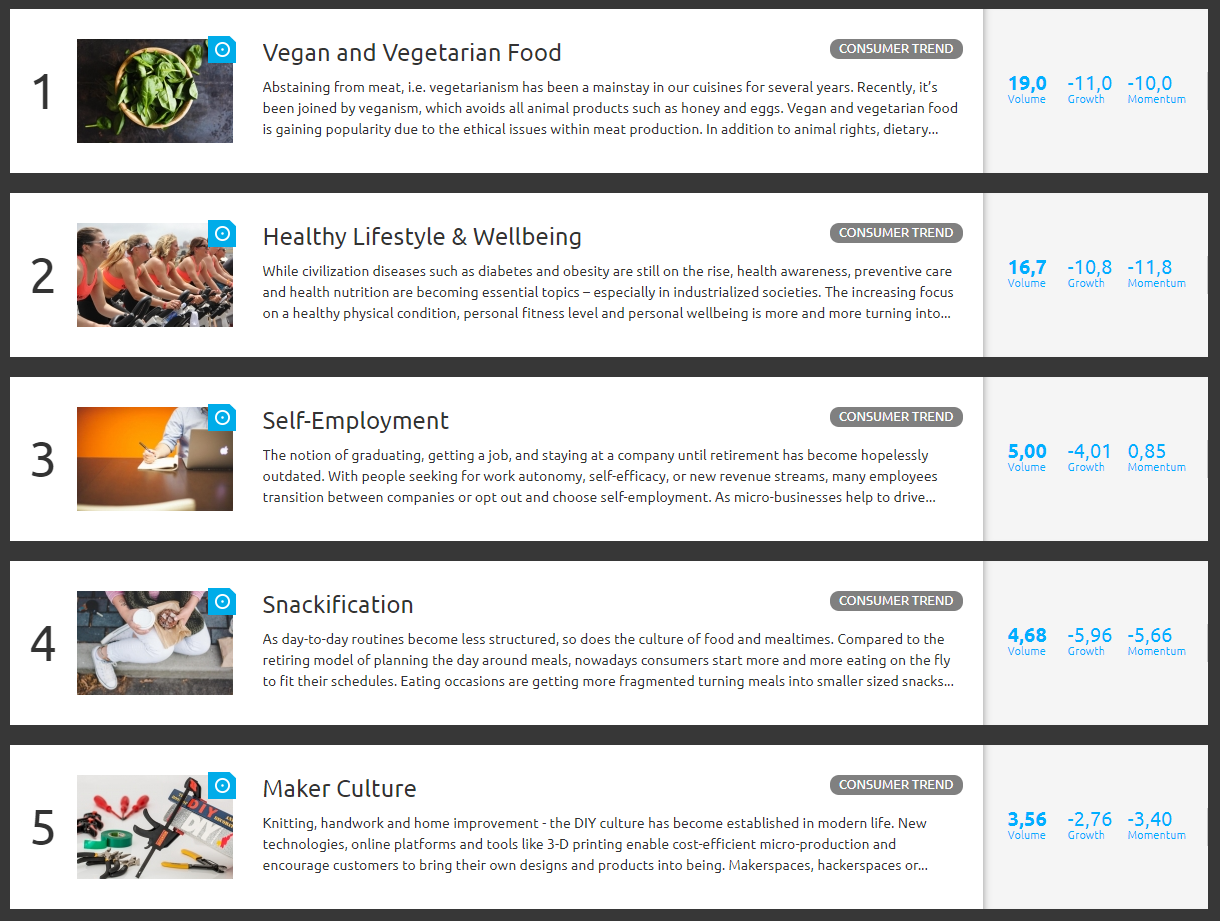 Top 5 Industry Tends
Artificial Intelligence is the leading industry trend and shows a high YOY growth. Start-Up Economy and E-Commerce show strong momentum.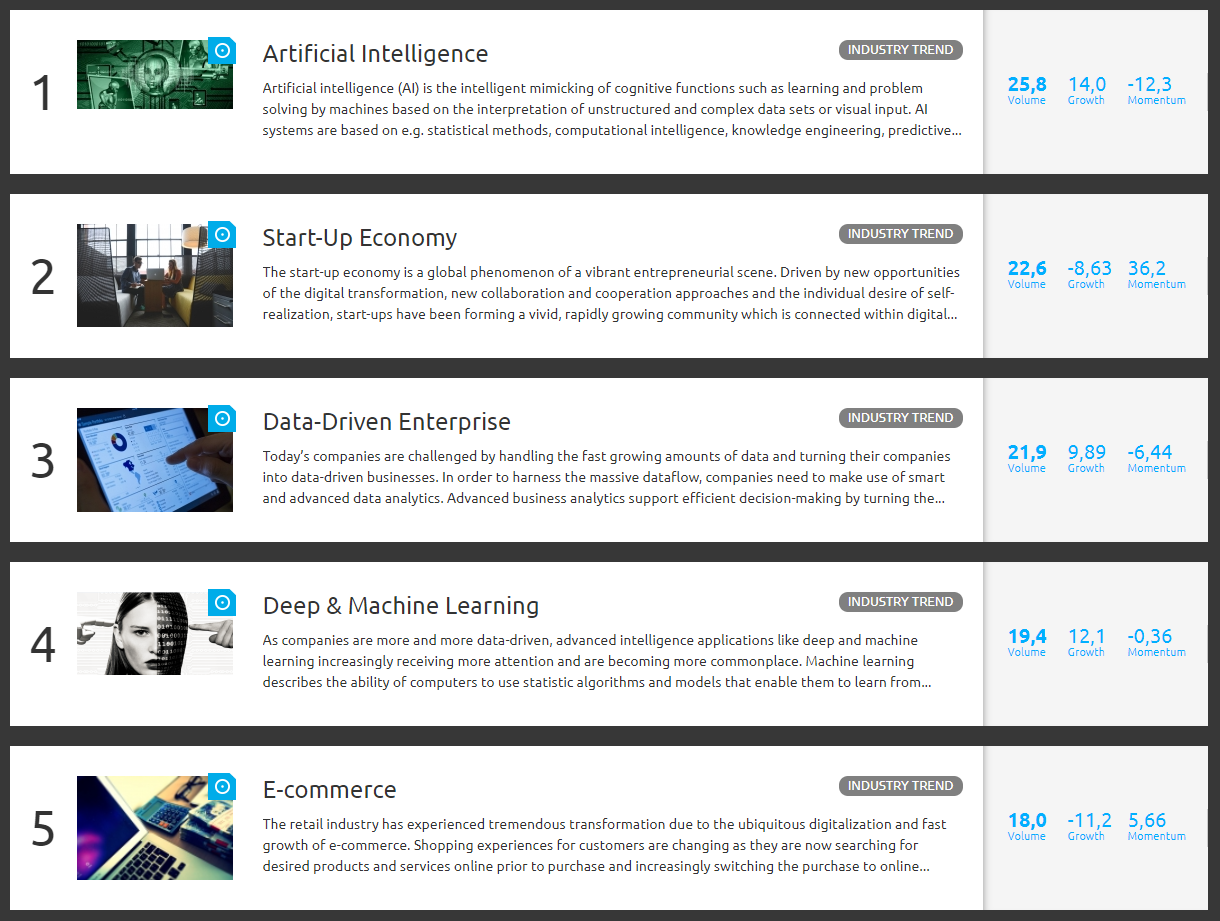 Top 5 Society Trends
Reflecting the current global COVID-19 crisis, Global Threats is the leading society trend, also displaying an extremely high YOY growth. Its momentum, however, is declining.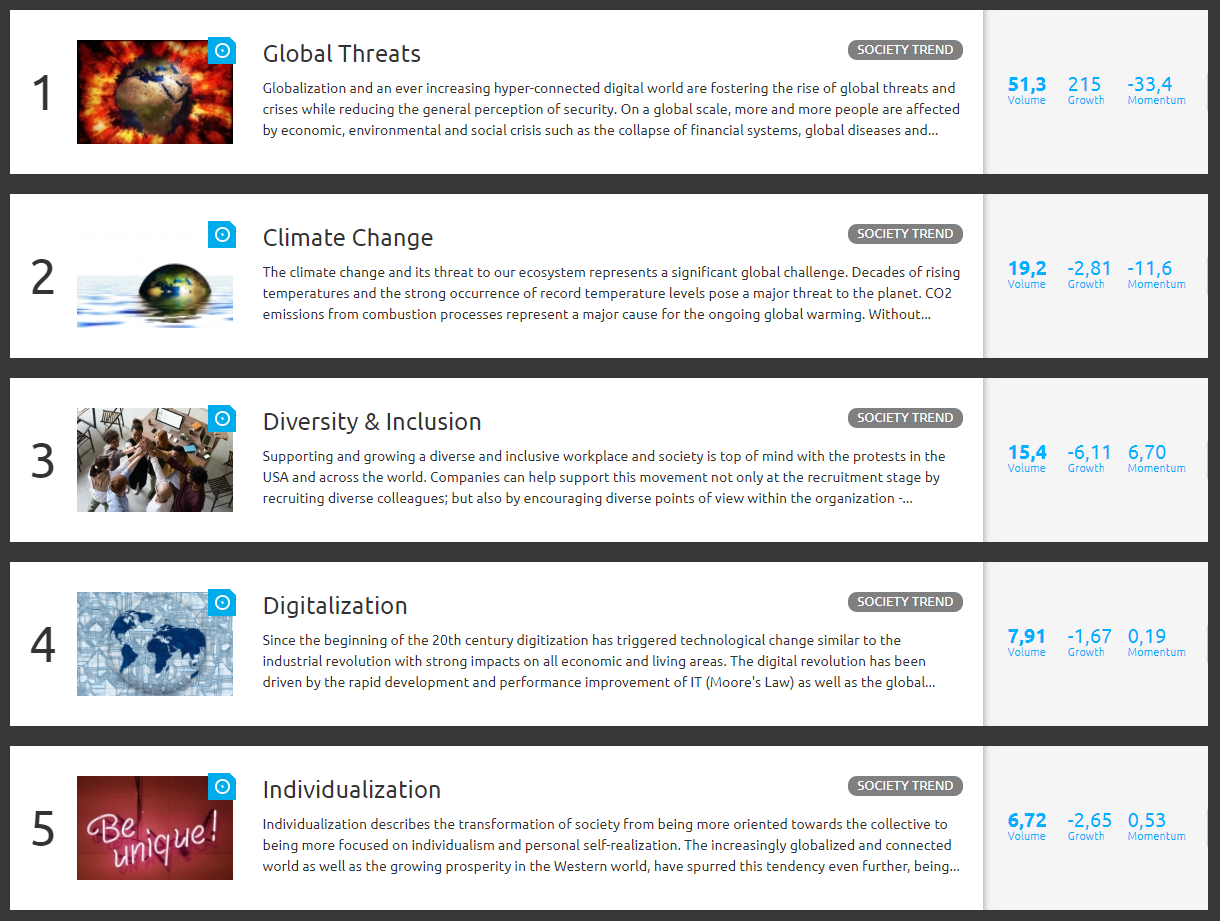 ALLE BEITRÄGE