On the occasion of the Singles' Day shopping holiday, TD Reply traditionally conducts a buzz analysis to reveal new market trends in China and identify changing preferences among Chinese consumers.
Two years ago, we investigated which automotive brands generated the most buzz during the Singles' Day promotion period. We found that Chinese brands dominated the online discussions among Chinese consumers.
This year, focusing on premium fashion brands, a similar pattern emerged: 4 of the top 10 most discussed fashion brands are Chinese brands. The number one brand, Bosideng, generated almost as much buzz as all the other brands combined. The infographic below provides an overview over our key findings.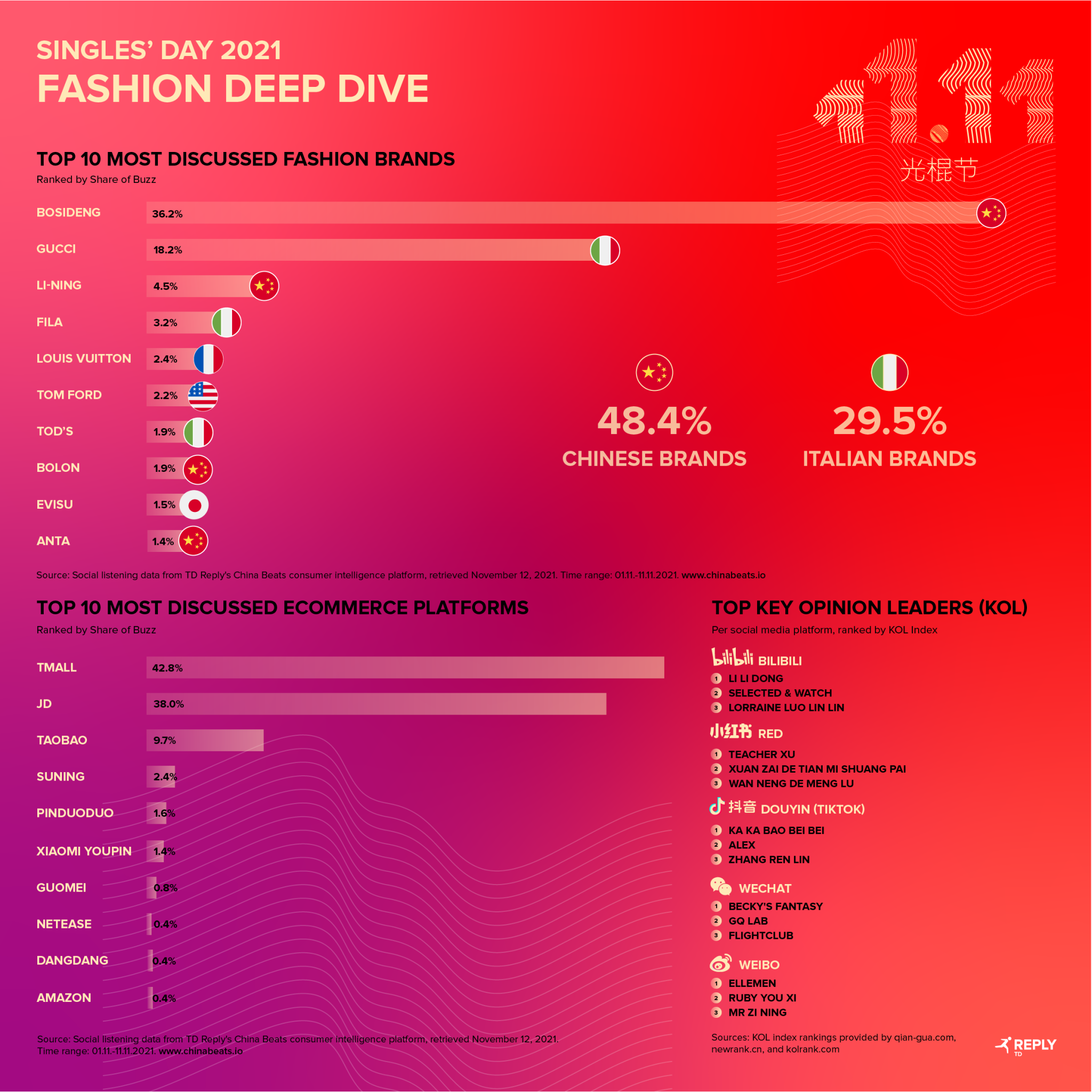 Download the infographic here
Want to learn more about this analysis? Curious what's behind the newfound Chinese preference for domestic brands?
ALL ARTICLES