This years' Reply Xchange in Munich truly stood out. It all came together nicely: a beautiful, modern venue with the BMW Welt, a cheerful atmosphere with thousands of visitors, gripping speeches, and lots of amazing showcases.
TD Reply was also well-represented with three plenary sessions, two stands, and dozens of our team members on site. We were able to garner a lot of interest not only with China Beats, our newest business intelligence solution, but also with our other products and approaches.
In a plenary session, TD Reply data scientists Aaron Pickering and Juan Orduz spoke about the amazing opportunities provided by new Retail Analytics approaches for both consumer goods brands and brick-and-mortar retail. Moreover, Pickering and Orduz explained why the value of machine learning and artificial intelligence can only be realized by asking the right business questions and taking a consumer point of view.
TD Reply's China Beats received a lot of attention at this year's Munich Xchange. Here at one of the introductory sessions by Julia Saswito of Triplesense Reply.
Anja Kielmann and Martin Schmoll of TD Reply introduced China Beats in more detail in their plenary session, which focused on the question of how China Beats can help to understand the forces and actors in the Chinese market.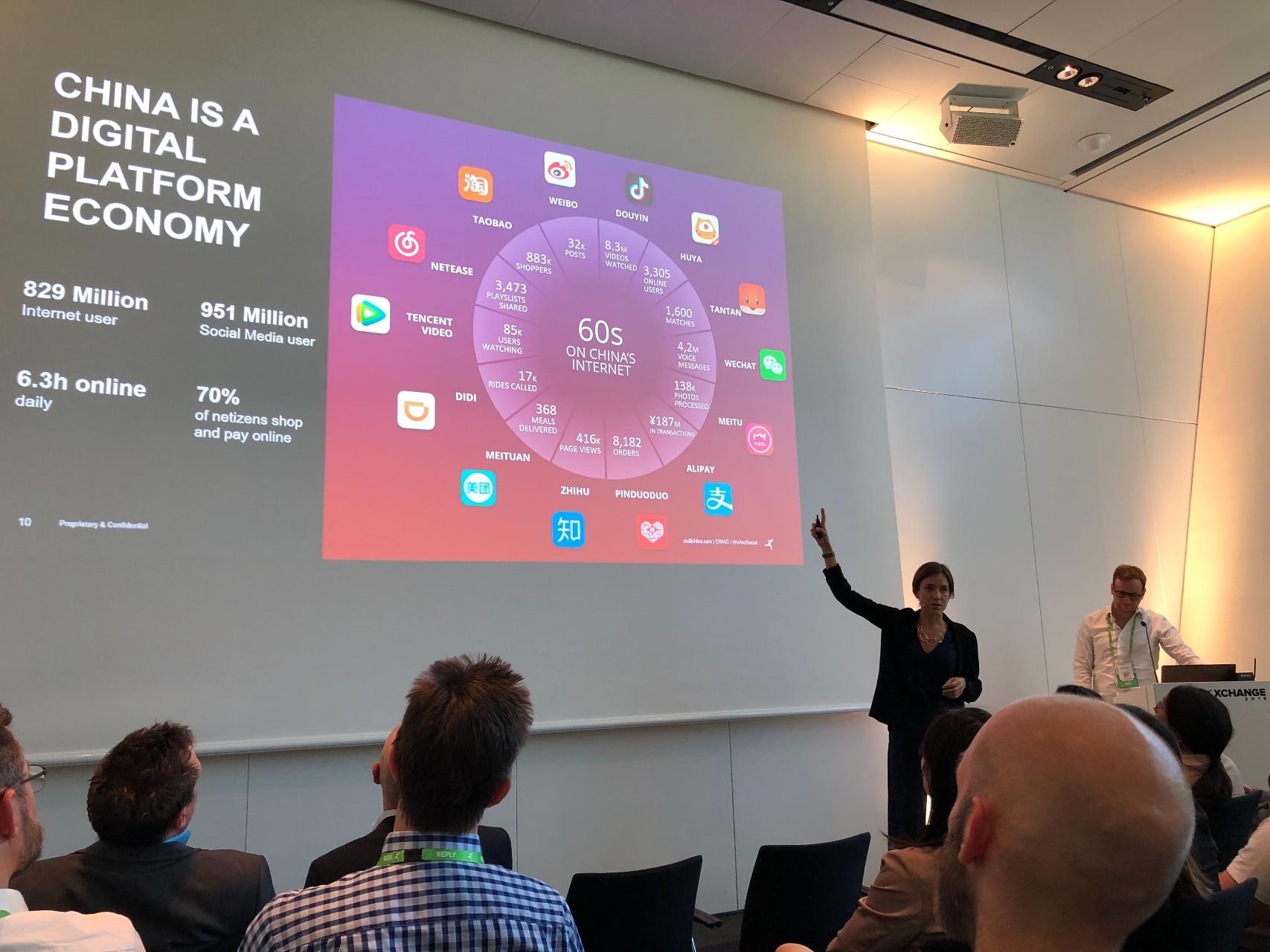 At their stand, Matt Hoban and Lucy Travaglia of TD Reply also presented the alpha version of a new product linking music taste with emotions: "Like This Like That." As easy to use as any search engine, Like This Like That intelligently provides fitting movie suggestions for each song or band name that is typed in, based on the emotions the music is associated with.
ALL ARTICLES