Presse
PRESSEBERICHTE UND PR-KONTAKT
Hier finden Sie die letzten Presseberichte über TD Reply und können sich mit unserer PR-Abteilung in Verbindung setzen.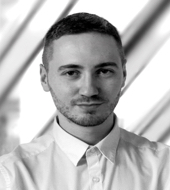 Leo Zalischiker
PR und Marketing Manager
+49 (0) 30 278 760-74
l.zalischiker@reply.de
Geolytics als Brücke zwischen Kaufbereitschaft und Verfügbarkeit im Laden

TD Reply hat mit Geolytics eine innovative Methode entwickelt, um die Kaufbereitschaft der Konsumenten mit der physischen Verfügbarkeit von Produkten an den jeweiligen Standorten zu verbinden. Niklas Stog von TD Reply gibt in diesem Interview Antworten auf Fragen rund um Geolytics.

November 23, 2022

Adzine

GER

Daten-Trends in der Digitalwerbung für 2023

ADZINE hat sechs Datenexpertinnen und -experten gefragt, welche Trends sie am Horizont ausmachen können, die der Werbekosmos 2023 auf dem Schirm haben sollte.

Using regional share of search to hack brand growth

At TD Reply, we have been using share of search for several years as a cost-effective, timely, and accurate method for answering a wide range of high-level marketing strategy questions.

March 2, 2021

MarTech Series

ENG

How to Start Creating the Change Advertising Needs

Advertisers should ask themselves today how to make advertising less noisy and intrusive. Advertisers need to make the industry-relevant again, rather than continuing their hyper-targeting game plan in the post-cookie era.

November 18, 2020

WUV

GER

Wie Modemarken in China Buzz erzielen

Which fashion brands generated the most attention on this year's Singles' Day? A buzz analysis by TD Reply provides answers.

November 16, 2020

WUV

GER

Das Marketing muss sich emanzipieren

The marketing industry must emancipate itself from the tech giants and take on a leadership role again. Otherwise it will become irrelevant, says TD Reply's Lars-Alexander Mayer.

September 29, 2020

WUV

GER

Wie sich Vereine global erfolgreich vermarkten

TD Reply's white paper "Global Brand Steering for Football Clubs" provides insights into what European football clubs can do to strengthen brand across emerging football markets.

June 18, 2020

planung&analyse

GER

Für die Zeit nach der Cookiecalypse

The post-cookie era will clear the way for hybrid approaches that combine classic marketing theory with new data technologies and allow far more effective use of digital data.

May 6, 2020

Tagesspiegel

GER

Vorhersagemodelle: Zeit für einen Diskurs

About the role of predictive models during the COVID-19 crisis and why the public is not yet ready to deal with sophisticated predictions.

April 27, 2020

Automobilwoche

GER

Ausländische Marken in China weniger gesucht

TD Reply's study shows that in the face of the COVID-19 crisis, Chinese automotive brands are gaining traction, while interest in international brands fades.

August 22, 2019

The Drum

ENG

Measuring creativity: Is there a better way?

Creativity needs to be measured. Yet common measurement approaches come with substantial pitfalls. The Data Creativity Score offers a fresh perspective.